THE LAGUNA ART FESTIVAL
PAGEANT OF THE MASTERS

ON HOLD TEMPORARILY
DUE TO PANDEMIC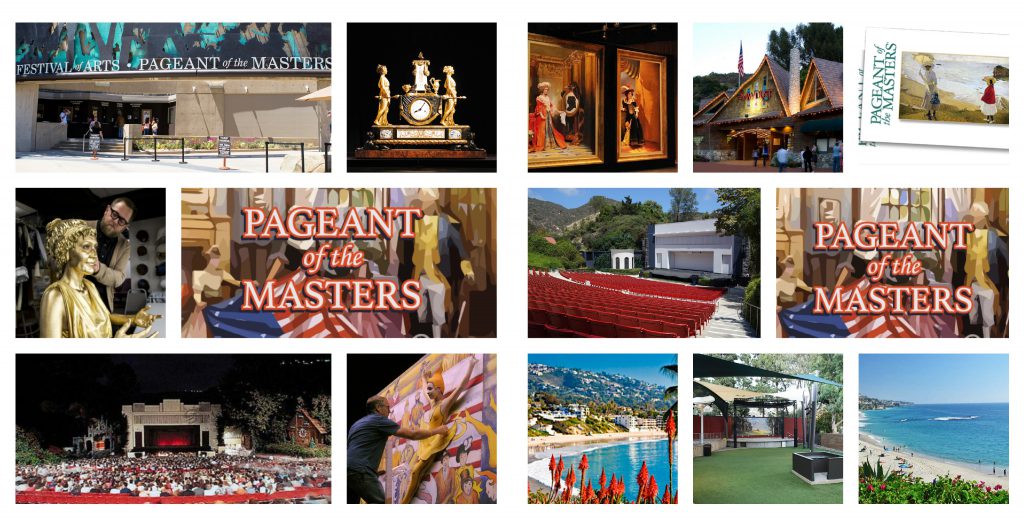 July 24th, 2020
This is a fantastic trip at a fantastic price
I need to reserve it well in advance
in order to get this incredible price.
PRICE IS $70 PER PERSON

This event will include:
Round trip transportation to Laguna Beach.
Tickets to the Pageant of the Masters.
Admission to Art Affair.
Admission to the Sawdust Festival.
and PayPal Fees

You will not find a package like this anywhere
most other groups are charging over $145 and up
But you know how I roll:)
This is an all day trip from 10:00am to around 12 midnight.
We will stop for Breakfast on the way up.
You will have lunch in the town of Laguna Beach.
We will make a dinner stop on the return trip.
Meals will be at your own expense and
I have chosen breakfast & dinner stops that are very reasonable.
Seats are extremely limited
so make your reservations ASAP
EXTREMELY!!!


Pickup location and other information will be provided soon