The Music and Entertainment Section: Welcome to the Entertainment Section. Here's were you will find an ever changing variety of Music & Jazz venues designed to give your life more rhythm. These offers are all hand picked by Fred's Playland. Please feel free to drop in often to see what's new.
SECTION WILL BE UPDATED
WHEN COVID19 IS UNDER CONTROL
MUSIC FOR THE SOUL BUT EASY ON THE WALLET Free Jazz Around Town
KSDS JAZZ CALENDAR:
Jazz & Blues Calendar (jazz88.us)
======================================
======================================
PANAMA 66 @ THE MUSEUM OF ART GARDEN Wednesday Nights – 6:00 to 11:00 Balboa Park Jazz with Gilbert Castellanos never a cover, free parking, food served under the stars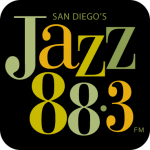 Jam Session W/ Gilbert Castellanos Friday & Satuday Nights
Swing Dance Sundays
CLICK LINK FOR UPDATES
www.panama66.com/LIVEMUSIC
======================================
SHOOTERS LOUNGE CLOSED SINCE COVID Every Friday Night – 7 TO 11PM SHERATON HOTEL LA JOLLA never a cover, free parking, happy hour

2016 Free Concert Series
2016 Free Movies in the Park

San Diego Free Museum Days For San Diego Residents Only (Except)*
Free – First Tuesday of every month Centro Cultural de la Raza Reuben H. Fleet Science Center San Diego Model Railroad Museum San Diego Natural History Museum Free – Second Tuesday of every month Veterans Museum and Memorial Center San Diego Historical Society Museum of Photographic Arts Always free for ages 12 and under. Free – Third Tuesday of every month Japanese Friendship Garden Mingei International Museum Museum of Man San Diego Museum of Art Free – Fourth Tuesday of every month Air and Space Museum House of Pacific Relations San Diego Automotive Museum San Diego Hall of Champions Sports Museum *Timken Museum of Art Free – always. *New Children's Museum Free – second Sunday of every month. *Museum of Contemporary Art Free – third Thursday of every month 5-7pm, always for ages 25 and under.