ROSARITO BEACH LOBSTER PARTY –Saturday, May 9th, 2020–


CANCELL

ED DUE TO COVID-19
REFUNDS HAVE BEEN PROCESSED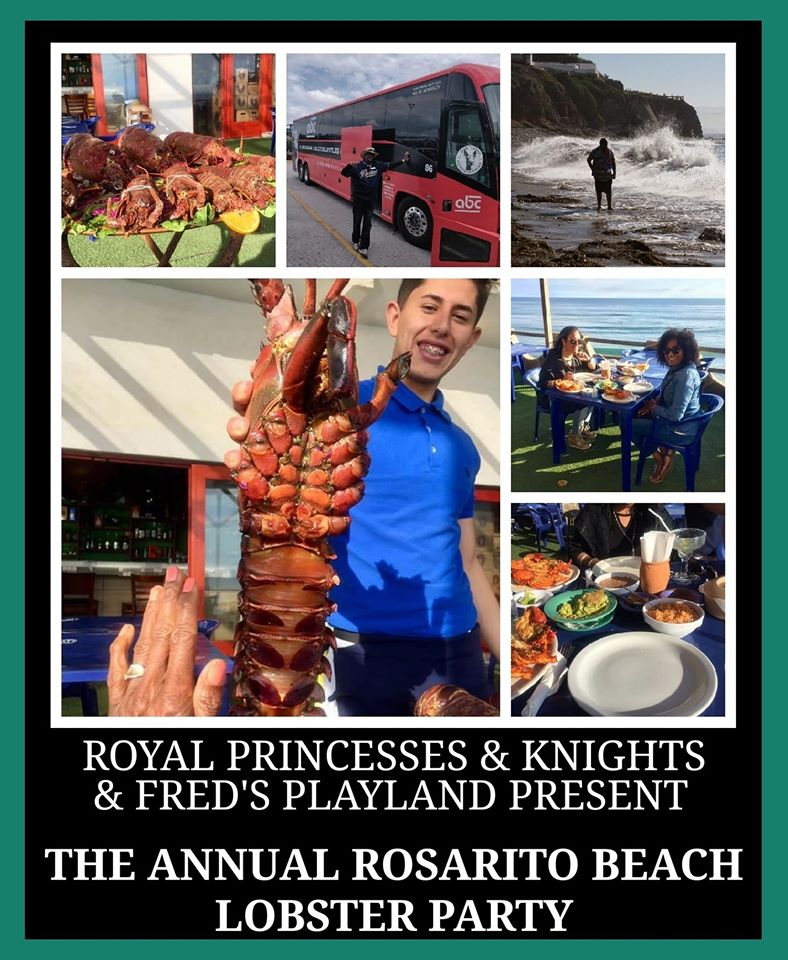 RESERVATIONS AVAILABLE NOW This is going to be the best roadtrip ever! Food, Fun, Food, Dancing, Food, Cocktails and did I mention… FOOD!? Come with Fred's Playland as we join our friends Robert & Billie Carter for the 12th Annual Rosarito Beach Lobster Party Every year it just keeps getting better!

DETAILS:
Date: Saturday May 9th
Time: 9a.m. to 10p.m.
Donation/Price: $75.00 per person:

Includes: Bus Transportation
Buffet Lunch
Welcome Margarita
PayPal Fee and more surprises TBA
No Refunds/Tax-Deductible

Pick up location:
5075 Federal Blvd. SD CA 92102
Behind the Foodland Market.
1st Stop: Ortega's Buffet

2nd Stop: Papas & Beer

3rd Stop: Puerto Nuevo
Must have passport or passport card for border crossing.

No exceptions