NEW MERMAID EVENTS
BUBBLE RUN & BLACKLIGHT RUN

A NEW EVENT FOR OUR MERMAIDS
Something new and you're invited.
-AND IT'S FREE-
Well sort of;)
THE SAN DIEGO BUBBLE RUN & BLACKLIGHT RUN

Both of these are ginormously fun. I'm posting them as a mermaid event but feel free to bring friends and the whole family. They both take place on…
Oct. 26th 2019
North Island Credit Union Amphitheatre
2050 Entertainment Cir
Chula Vista, CA 91911

One in the morning and one in the evening.
Take a look at the videos below…
Do one of them or both. You know what I'm doing;) so come on out and join me. There will be shirts, medals, food, and a big party. Best 5k ever!!! There will be lots of people there and most of them will be walking so don't worry about skill level or being left behind.
For all the details and information click on the links below.
Sign up under
"TEAM FRED'S PLAYLAND"
Bubble Run – 8:00am Heat
Black Light Run – 7:00pm Heat

IF YOU WOULD LIKE TO BECOME A MERMAID
JUST CLICK ON THE LINK BELOW.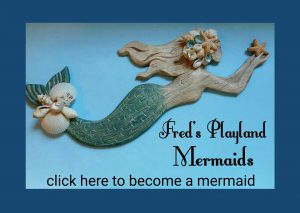 Call me if you have any questions.
619-844-4443
Fred:)