PLAYLAND CRUISE 2018
ABOARD CARNIVAL'S INSPIRATION
(AKA) THE SOMEONE IS TURNING "60" CRUISE
OVER 50 PEOPLE ALREADY CONFIRMED
JANUARY 15th  – 19th 2018
LONG BEACH, CATALINA, & ENSENADA
Come play, party & relax
Four fun filled days aboard the beautiful Inspiration. Stateroom, Room Service, Food, and Fun, all included. There hasn't been a PLAYLAND CRUISE in a few years, but this one will blow the previous cruises out of the water (pun intended:) Sign up fast before prices increase. You're in for a great adventure. Take a look…
As with all Fred's Playland adventures there will be some special activities and tours just for us:) The cruise will also help to celebrate my 60th birthday…Wow! When making your reservation, please identify yourself as a Fred's Playland member. Eric should be able to answer all your reservation related questions. For all other questions feel free to contact me at… Fredsplayland@aol.com.
YOU MUST HAVE A VALID PASSPORT
OR
BIRTH CERTIFICATE & STATE ISSUED IDENTIFICATION (BOTH)
ITINERARY:
01/15/2018 MON LOS ANGELES (LONG BEACH), CA 5:30 PM
01/16/2018 TUE CATALINA ISLAND, CA 7:30 AM 4:30 PM Ship Tenders at this Port
01/17/2018 WED ENSENADA, MEXICO 8:00 AM 6:00 PM
01/18/2018 THU FUN DAY AT SEA
01/19/2018 FRI LOS ANGELES (LONG BEACH), CA 7:00 AM
ONLY $75.00 HOLDS YOUR RESERVATION


CALL ERIC RODRIGUEZ FOR RESERVATIONS




800-819-3902




TELL HIM YOU ARE WITH FRED'S PLAYLAND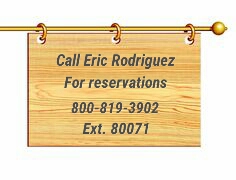 PRICES:
Interior cabin pricing
2 person cabin total cost = $ 552.60
Ocean view pricing
2 person cabin total cost = $ 622.60
Upgrades available:)
Just for clarity: These prices are for 1 cabin with 2 people. If you want to solo the price is slightly less. If you want more people in a room the price is slightly more.

ROUND TRIP TRANSPORTATION TO AND FROM THE LONG BEACH CRUISE SHIP TERMINAL WILL BE PROVIDED BY GOLDFIELD STAGE CO. THE COST WILL BE $60 ROUND TRIP.
$75 deposit special available for a limited time
Please contact with any questions or reservations
Prices subject to change based on availability
Previous guests may receive special discount or credit
There will be a small additional charge for our Long Beach Shuttle