CALLING ALL MERMAIDS
YOUR NEXT EVENT IS
THE MARGARITA 5K
APRIL 21st 7:30am
A FUN RUN WITH MARGARITAS
APRIL 21st, 2018 7:30am

Event takes place at:
Mission Beach (3115 Ocean Front San Diego, CA 92101)
Just South of the Rollercoaster
Starts at 7:30 a.m.
Here is what you get…
…Race shirt
…Swag Bag with goodies, coupons, and special deals
…Free margaritas with local bars and restaurants
…After party entry for two
…Vendors and exclusive offers
…Finisher medal for those who cross the finish line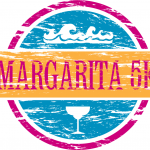 This event is posted on Groupon
It won't be there very long so hurry!
The cost is only $16.00 with the Groupon discount.
The Groupon Code is: (Save20)
We will meet for breakfast after  the run.
Everyone is welcome at this run. Skill level doesn't matter. It's flat, on the beach, and no time limit. We'll be meeting for breakfast after the race. I'll give you the location when you RSVP.